To establish in Beauvaisis
Are you looking for a
site
to establish yourself?
Grow your business at the gates of Paris and in the heart of Europe. Because every company has different needs, we offer tailor-made solutions:
Why choose to establish your business in Beauvaisis?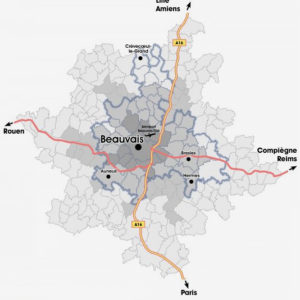 A strategic geographical location
The Rev'Agro hub is located 1 hour away from the gates of Paris (A16 motorway axis Paris-Calais – Lille – Brussels)
It also benefits from the proximity of:
Train stations: Beauvais (5 minutes away) – Paris Gare du Nord (1 hour away).
Port areas: Rouen (1 hour 15 minutes away) – Le Havre (2 hours away)

International airports: Beauvais-Tillé (5 minutes from the city center) and Paris-Charles de Gaulle (1 hour away)
A commitment to virtuous territorial economic development

Beauvaisis has developed an ambition based on virtuous economics, with ecology at the heart of the approach, the reindustrialization of the region, the establishment of urban-rural synergies, and the creation of new future-oriented sectors.

The Beauvais Rev'Agro cluster is one of the cornerstones in the implementation of this ambitious strategy, as is the project for the new NovaParc Economic Activity Zone.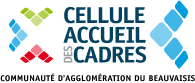 Welcoming your employees

Take advantage of our pool of young graduates in agriculture and new technologies to find your collaborators, as well as our recruitment networks.

Benefit from our Welcome Center, which assists your new employees (both executives and non-executives) in all the steps related to their professional mobility: help with finding accommodation, employment for the spouse, welcome package, and more. Personalized support for a successful integration!